Southwest Airlines Check-in and Boarding Process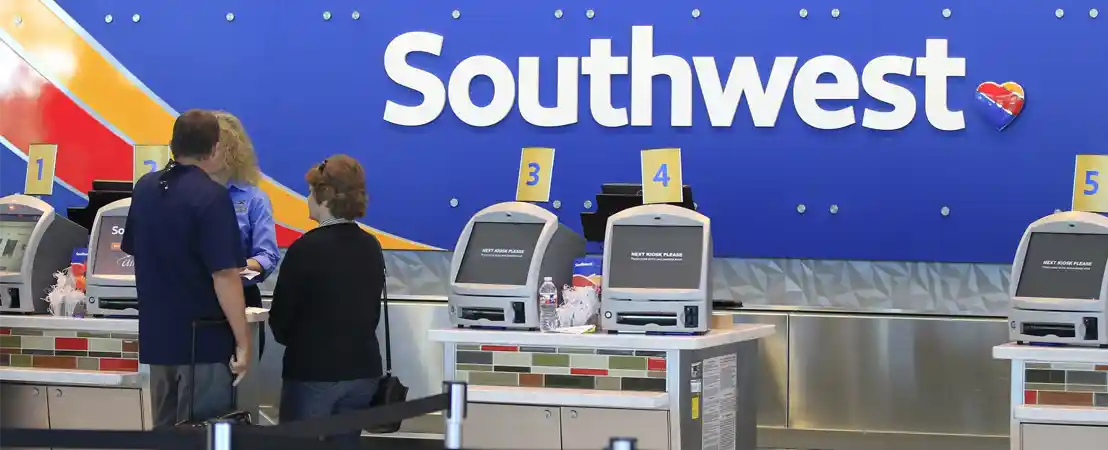 How the Southwest Airlines Boarding Process Works?
Customers will be assigned a boarding group i.e. A, B, C and a position 1-60+ upon check-in. customer's unique group and position combination like A38 will be displayed on their boarding pass and shows the reserved place in the boarding group t the gate. Whenever your boarding group is announced, find your designated place in the line and board the flight in numerical order with your boarding group.
Pre-boarding depends on the need and is determined by the gate agent before the flight boarding begins. All the passengers who are provided with the pre-boarding facility are allowed to board with one travel companion for assistance and cannot sit in an exit row.
Southwest family boarding
Flying on Southwest Airlines with your family or kids makes your trip remarkable. This is because a person travelling with a child of age 6 years or less get to board after the A group regardless of what position is mentioned in your boarding pass. This means passenger doesn't have to worry about checking-in exactly 24 hours before the departure.
Family boarding is limited to 2 parents only and their child as long as one is 6 years old or younger.
How to Get Better Boarding Position?
If you want a better boarding position in order to make your travel journey more comfortable and hassle-free, there are several options to help you enjoy a better boarding position:
Earn Southwest elite status
Purchase EarlyBird check-in
Get a credit card that comes with upgraded boarding passes
Easy Check-in With Southwest Airlines
Southwest Airlines provides several check-in options for customer's satisfaction and convenience. If you have a suitable Southwest Airlines Reservations, you may check-in for your flight online through Southwest Airlines official site.
The online check-in starts 24 hours before the scheduled flight departure time.
Customers can also check-in and get their boarding pass upon arrival at the airport or at a self-service Kiosk, Southwest Airlines ticket counter or at the departure gate.
If a customer has purchased Early Bird check-in or a Rapid Rewards Points then Southwest Airlines will automatically reserve his/her boarding position 36 hours before scheduled flight departure. Customers still need to check-in within 24 hours of scheduled flight departure to retrieve the boarding pass.
Southwest check-in 24 hours in advance
If money is really very important for you and you've purchased "Wanna Get Away" fares, then the easiest way to get the earliest boarding assignment available is to check-in for your Southwest Airlines flight at least 24 hours ahead of time.
Checking-in 24 hours before the scheduled flight departure will usually land you somewhere in the B boarding group which is considered adequate to find either a window seat or aisle seat or 2 seats together if a customer is flying with his/her companion.