Best Places to Visit in Turks and Caicos
The Turks and Caicos Islands have the perfect white sand beaches with the hint of pink. The soothing crystal clear water and soft sand are so calm and pleasant that it'll force you to stay there for hours. Exquisite white-sand beaches fringe this necklace of about 40 islands, where you can enjoy water sports, nature trails, underground caves, dazzling seascapes and a lot more. Visitors can also enjoy fishing from January to April and can spot humpback whales. Following are some of the famous places in Turks and Caicos that you must visit to make your trip remarkable.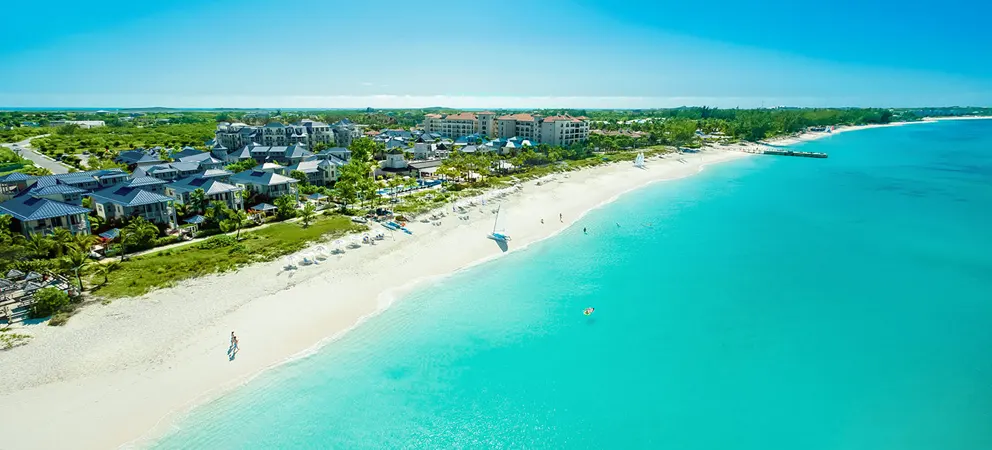 5 Best Places in Turks and Caicos
Grace Bay, Providenciales
Grace Bay is one of the best beaches in the Caribbean, stretching for more than eight kilometres. The powdery sand meets crystal-clear water in an amazing shade of blue and makes this place even more beautiful. Snorkelers can view the rich marine life at the Bight Reef and Smith's Reef in the underwater park. Visitors can also enjoy the beautiful scenery, dolphins and much more.
Chalk Sound National Park
Chalk Sound is an incredible lagoon with limestone deposits separated from the ocean by a thin stretch of sand. Throughout the blue crystal-clear waters there are small green rock islands, which is also home to many iguanas. This area is so beautiful that you can sit there for hours and relax. Visitors can rent paddleboards to explore clear blue water and greenery throughout the waters.
Crossing Place Trail Hike
Crossing Place Trail Hike is a coastal path and a national trust heritage area which was established in the 18th century by the slaves and plantation settlers. This trail leads along coastal headlands, past beaches, cave formations, amazing views and inland bush. The trail is rocky and overgrown in some of the areas but is a great place to explore nature.
Turks and Caicos National Museum
Turks and Caicos National Museum is housed in one of the oldest stone buildings on the islands. This amazing museum displays the country's history, past, slavery, the salt industry and natural atmosphere. Collections of messages in bottles that have washed ashore from all over the world are one of the interesting exhibits.
Little Water Cay Tour
Little Water Cay Tour is locally known as Iguana Island and is home to several rare and endangered rock iguanas. The little Iguanas are protected in Little Water Cay. Visitors can explore the area and can see iguanas without disturbing the natural habitat. After exploring iguanas, travelers can dip in the blue water and can relax on the beautiful, pleasant white-sand beaches.
Other Beautiful Places in Turks and Caicos
Parrot Cay
Salt Cay
Pine Cay
Grand Turk Cruise Centre
Long Bay Beach
Flights to Turks and Caicos
If your trip gets final and looking for flight tickets then southwest airlines is your stop. As southwest airlines offers flexible travel plan to its customers. You can make your Southwest airlines reservations by calling southwest customer service or by visiting Southwest Airlines official site. Choice is yours go with the option in which you are comfortable. Southwest airlines ranks top among ultra low-cost carriers so ultimately you will receive an unmatched deal in comparison to other airlines.